Liquid Web Review
Liquid Web has been online for more than 25 years, offering a wide range of high-end web hosting services. While it doesn't have shared hosting options, Liquid Web aims for smaller businesses that need online web hosting and offers good pricing with scaling options.
Overview & Verdict
Liquid Web has a robust set of hosting services for small businesses starting from Managed WordPress and going all the way up to cloud hosting and dedicated servers to match any business requirement.
The price model is competitive, but the overall ease of use is controversial. The company makes it up for it with plenty of hosting options and managed packages so businesses can have peace of mind when upgrading their websites. Another important factor is the effortless migrations, the adequate support and the great availability of these services.
Great uptime of 100%
Solid performance
Managed servers
Higher renewal prices
SSL requires manual activation
Limited backup options in selected plans
Quick Info
| | |
| --- | --- |
| Private cloud hosting | Yes |
| Phone support | Yes |
| Managed WordPress | Yes |
Select Services & Pricing
| | |
| --- | --- |
| Managed WordPress hosting | $19 /mo |
| Dedicated server hosting  | $149.25 /mo |
| VPS hosting | $25 /mo |
Liquid Web is a web hosting provider focusing on a specific market segment. Small and medium businesses want a reliable and high-performance web host to develop their websites. Performance is excellent with minimal downtime, which is inconceivable to the end user.
Liquid Web has data centres in Europe, and the US, so it's important to note that before you buy a hosting package. You may need to select another hosting provider, depending on your target audience. Liquid Web, though, performed remarkably, with even performance in Europe and the US.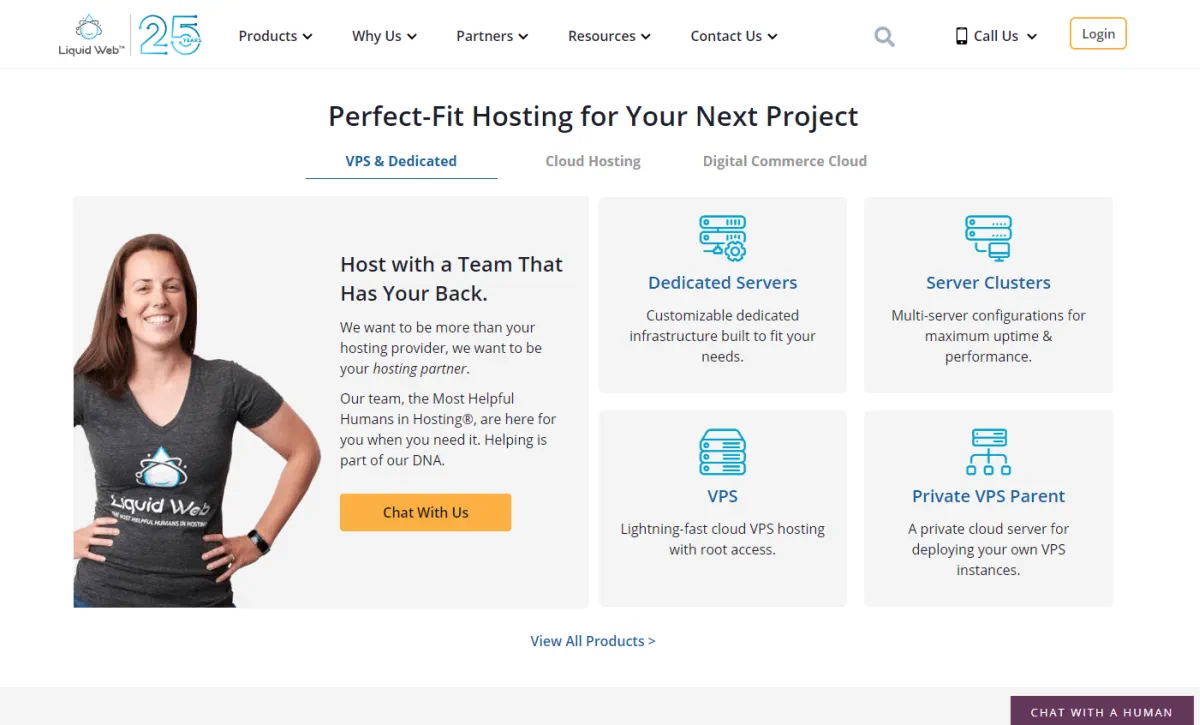 Scoring
We've covered all the popular issues and made very easy to follow instructions so you can get started easily and make all the right choices!
The company sports a 100% uptime guarantee, which is great news for eCommerce and other mission-critical businesses that rely heavily on their websites.
Testing and user reviews suggest that Liquid Web won't hinder your business due to its high availability.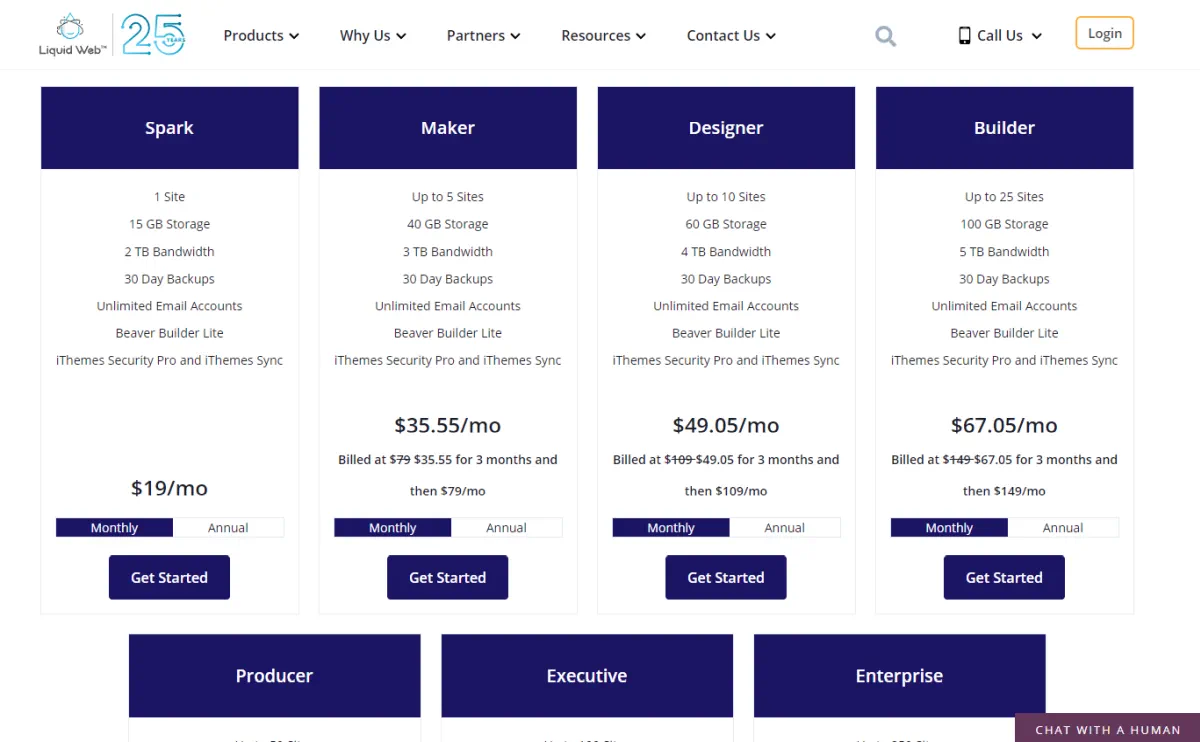 Support is available via email, standard ticket system and phone, offering various ways to contact the company for help. The staff is knowledgeable and provides information about renewals, something that's worth mentioning.
Technical support is incredible, and their knowledge base is heavy on helpful information and docs regarding almost every issue you might have.
| | |
| --- | --- |
| Live Chat | 0m 37s |
| Phone | 0m 29s |
| Email | 15m |
Although it's oriented toward businesses, general usability could be improved with minor additions. Some plans require manual SSL certificate activation, and overall the interface looks cluttered with information that a newcomer would find overwhelming.
But the interface is slowly getting better, and Liquid Web recently upgraded the look and feel to make it better. It's a step in the right direction, but option segmentation will make navigation a little more challenging.
The dedicated hosting plans are Liquid Web's strong suit, and they start at $149.25 per month, with plenty of resources in this starting package. The eCommerce-oriented managed WordPress hosting plan also starts at $19 per month, offering just 15GB of storage and support for just one website.
Managed VPS hosting starts at $25 per month and comes with 2 virtual CPU cores and 40GB of storage, making it the most affordable option for the added benefits.
It's clear that Liquid Web aims toward smaller businesses or companies that want to change their web host to a more scalable one. Pricing for the managed VPS hosting plans is good at $25 per month, although the dedicated hosting raises the bar with more storage and CPU cores.
Additional services like email, backup and load balancing are perfect for hosting a company online and are fantastic for eCommerce websites. The only downside is that you need to pay extra on top of your hosting plan to get each of them.
Ready to rock with Liquid Web?
Known for its managed hosting plans, Liquid Web provides solutions for businesses and creatives who need more space and freedom. The company provides dedicated and cloud servers with plenty of features and fast support. 
Help Us Help You
Making these in-depth reviews isn't easy and we'd love to hear your feedback – if we did a good job, what you find informative, what was missing, what could be better – we're very interested in your experience, please share!